Description
Office 2019 Home & Business For MAC
***MAC SOFTWARE ONLY, NOT COMPATIBLE WITH WINDOWS PC'S ( THIS WILL NOT WORK ON IPAD OR IPHONE )***
Office 2019 Home & Business For MAC is a one-time purchase that includes traditional programmes like as word, excel, powerpoint, one note, and outlook for mac, but it does not contain any of the services that come with an office 365 subscription. One-time purchases do not include an upgrade option, therefore if you want to update to the next major version. You must pay full price.
With Office 2019 Home & Business For MAC, you'll have the essential Microsoft tools for being organised and productive in your business. You will receive Word, Excel, Powerpoint, OneNote, and Outlook email service as part of this business package.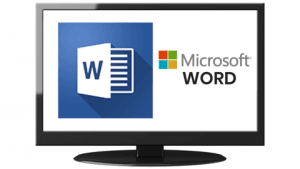 With Microsoft Word, you can take your writing to the next level. Microsoft Word is an excellent word processor for bloggers, authors, students, and journalists working on professional publications. Use unique templates and extra tools to take your work to the next level.
Excel is a spreadsheet application developed by Microsoft. Professional spreadsheets for financial reporting may be created using pre-built templates or by creating your own utilising contemporary formulae and computations.
Make eye-catching presentations with Microsoft PowerPoint to set yourself out from the crowd. To enhance your presentations, use animations and pre-made templates. Ideal for students and small company entrepreneurs.
Outlook is Microsoft's user-friendly email programme. The desktop programme has more functionality than the online outlook service. The ideal tool for all of your email requirements.
OneNote works best in a collaborative setting. Insert individual notes, photographs, or other online material. Share with coworkers or family members while saving it all in one secure, easy-to-access spot.
Not the right Office version for you?

Buy Office 2019 Home & Student for Windows

Buy Office 2019 Professional Plus for

Windows

Order Office 2021 Professional Plus for Windows

Purchase Office 2021 Home & Business For MAC